New village ordinance establishing regulations for the mowing and maintenance of properties and adjoining areas.
The Village of Continental, Ohio is located in Monroe Township in Putnam County, which is located in Northwest Ohio. Norfolk-Southern Railroad and State Route 634 and State Route 613 run through the village.
The original plat of Maurice City was filed on June 15, 1886 by George Skinner for A. V. Rice. The village was named for Mary Rice, the Daughter of General Rice. In 1899, the name was changed to Continental. Several additions to the original plat have been added over the years. The official census figures of 2010 are a population of 1153, including 547 males and 606 females. There are 486 households, with an average household size of 2.37.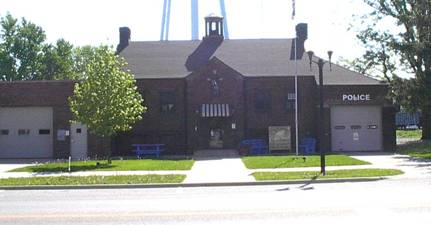 The Village of Continental has a Mayor/Council form of government. The Mayor is Mathew Miller, Council members are Daniel Sullivan, Todd Bartley, Thomas Armey, Roxie Knipp, Michael Varner, and Jordan Streicher. The Fiscal Officer is Susan Darby and Kathy Prowant is the Village Administrator.
The village has a water and waste water department also a street department. The employees of the street and water/wastewater departments are Trevor Leis and Tylor Thompson. Arnie Ricker is a part time employee of the village. Mike Leis is the operator on record.
Chief of Police is Arnie Hardy. The deparment also has 4 part time officers.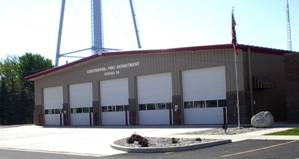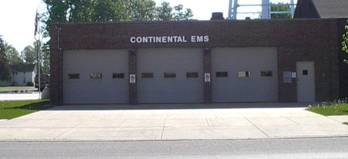 The village is proud of the Continental Police Department, Fire Department and EMS which serve the village and surrounding area. There is an excellent school system, library and park, along with businesses, churches, and organizations in the village. This makes it a great place to visit, shop and live.
In 2012 the village implemented a 1% income tax. Regional Income Tax Agency (RITA) collects the tax for the village
You may contact the village departments by telephone:
Mayor 419-596-3206
Water / Waste Water DepReview Ordinance NO. 748-2022artment 419-596-3822
Police Department 419-596-3833
Send email to : contibpa@bright.net